CULTURE AND ARTS
Stunning 1,126-year-old stone-carved duplexes unveiled in SE Turkey
Locals and tourists are hankering to discover ancient settlements, including two-story homes carved into giant rocks, in terror-free southeastern Turkey
News Service

06 MARCH 2021, 02:05

Yeni Şafak
A small, forgotten village brimming with the history of bygone times lies at the cradle of one of Turkey's most tumultuous yet thrilling regions.
Located about 44 kilometers (27 miles) from the city center of Şırnak, near the Iraqi border, the history-rich Hilal village has been closed to visitors for close to 30 years due to terror attacks.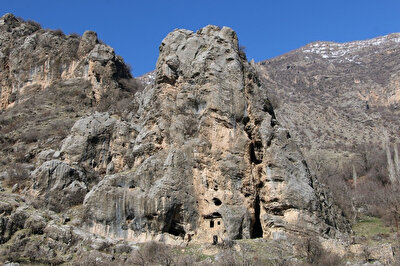 Now, thanks to effective operations led by the Turkish Interior Ministry, the area has been purged of all terror elements.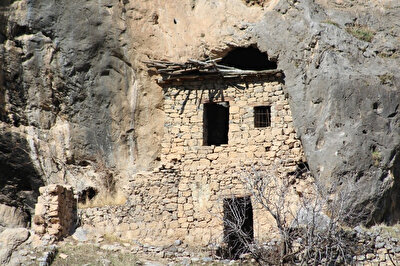 Once more, the mountainous southeast of Anatolia is capturing the attention of history enthusiasts following Turkey's success as it restores peace and safety to areas practically buzzing with culture.
The 1,126-year-old village, home to various civilizations throughout history, contains two-story ancient houses carved into giant rocks, as well as artifacts, mills and churches.
In its more than 30-year terror campaign against Turkey, the PKK – listed as a terrorist organization by Turkey, the US and the EU – has been responsible for the deaths of 40,000 people, including women, children and infants.
Hilal village

Turkey

terrorism

tourism

ancient houses

Sirnak