MIDDLE EAST
Evacuation a new hope for solution in Aleppo
As today's last evacuation convoy advances to Idlib, the process of a lasting county-wide peace encompassing all of Syria has begun
Ersin Çelik

23 DECEMBER 2016, 01:26

Yeni Şafak
The evacuation of Aleppo's dissidents and civilians, which had been under the Assad regime and Iran-backed Shi'ite militants' tight blockade, has been completed.
Carrying mostly opposition fighters, the last evacuation convoy, composed of 5 buses and 30 vehicles, reached the Rashidin district of Aleppo on Thursday, and today around 3,500 people with 10 buses and 420 private vehicles has left the opposition enclave.
Thus, more than 45,000 civilians and dissidents have been evacuated via hundreds of buses and thousands of private vehicles since Dec. 15 after the ceasefire deal entered into force and started the 7-day-long strenuous evacuation process.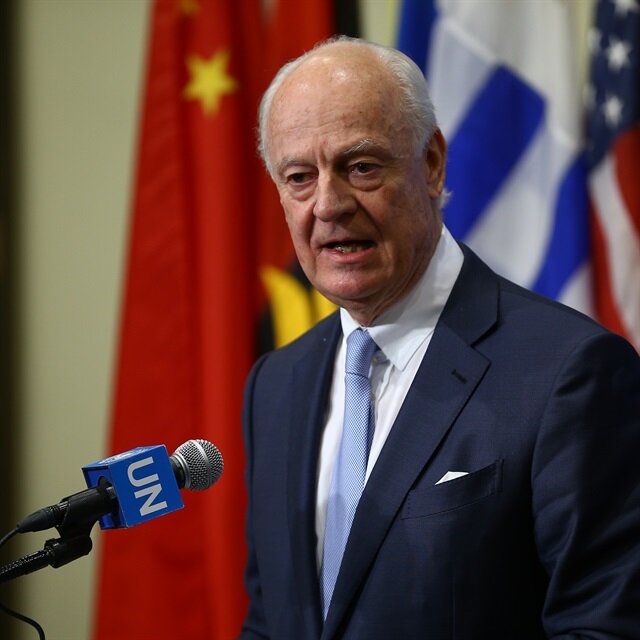 On the other side, around a total of 2,000 Shi'ite civilians and militias were sent to regime-held Aleppo from Foua and Kefraya towns of Idlib.
The Assad regime therefore stated that soldiers took over the control of once-opposition-held East Aleppo, following the completion of evacuation operations.
Video: Evacuation a new hope for solution in Aleppo
Turkey's efforts
In reaction to the onslaught on Aleppo, Turkey initiated heightened diplomatic pressure for the evacuation of civilians to Idlib. In this context, the ceasefire talks between Turkey and Russia resulted in a final ceasefire agreement on Dec. 13.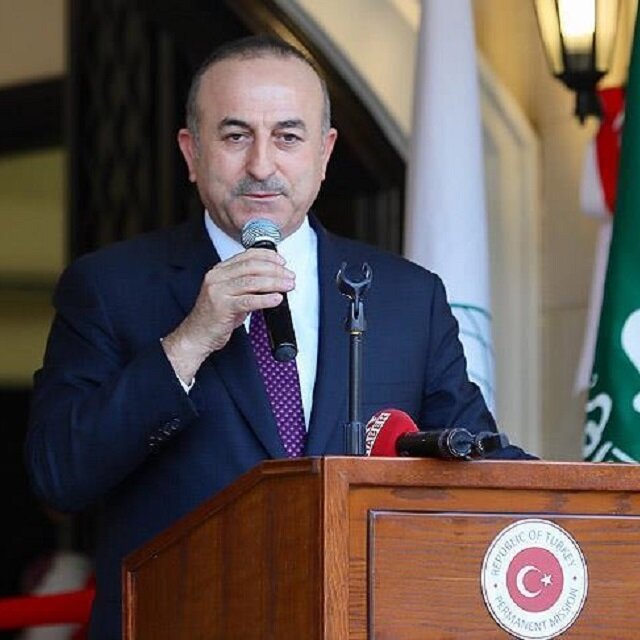 A country-wide ceasefire
Following the implementation of the ceasefire, Turkey launched another diplomatic attempt with Iran and Russia, intending to extend the ceasefire to the whole country.
Turkey's intense diplomatic efforts have become concrete in a trilateral Moscow summit between foreign ministers from Iran, Turkey and Russia on Dec. 20 during the evacuation process. Thus parties have decided to open a peace process which contains all Syria.
Galeri: Evacuation a new hope for solution in Aleppo
Turkey's Minister of Foreign Affairs, Mevlüt Çavuşoğlu, stated in Riyadh that they reached a common understanding regarding the country-wide extension of the ceasefire and establishment of a lasting peace in Syria.

Aleppo under attack since 2012
Captured by the opponents in 2012, Aleppo witnessed a fierce battlefield after Iran and Lebanon's Hezbollah came to the city with armed militias in order to assist the regime. Following Russia's involvement in 2015, the war began turning against the opposition.
Destruction of Aleppo
Humanitarian aid shipments were not allowed to be sent into East Aleppo whose connection to other opposition-held regions had been cut off since August.
Especially after Nov. 15, the assaults and airstrikes of the Assad regime and Russia had intensified, causing thousands of deaths. Then, Aleppan people strived to raise their voice to draw international support.
Around 100,000 people were reportedly killed and 1.5 million others had to leave the city since 2012.
Aleppo

evacuation

Syria

Idlib